5 Children saved !
60 000 € collected for the benefit of
"Mécénat Chirurgie Cardiaque, enfants du monde".
You will be able to acquire photographs donated by renowned photographers
and the winning photographs of the Grand Prix Photo 2022.
The auction will be conducted by Maître Théo Lavignon, from the auction house Beaussant Lefèvre & Partners.
These photographs will be exhibited from May 3rd,
Salle Jean Despas, Place des Lices in Saint-Tropez.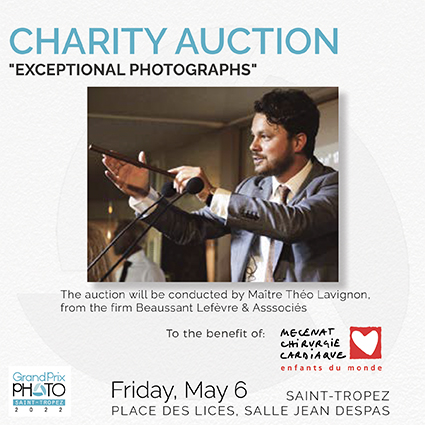 We would like to thank all the generous photographers who donated to the 2022 charity auction, in support of the "Mécénat Chirurgie Cardiaque" association
Reza, Pascal Maître, Hans Silvester, Kyriakos Kaziras, Arnaud Baumann, Ludovic Baron, Renaud Corlouër, Pierre De Vallombreuse, Sébastien Salamand dit Le Turk, François Darmigny, Quentin Caffier, Patrick Braoudé, Gérard Bayssière, Sylvie Barco, Isabelle Girollet, Maud Challard, Nadia Ferroukhi, Dominique Douieb, Jacques Renoir, Gabriele Tessari, Alberto Pedrali, Diego Speri, Guillaume Voiturier, Didier Bizos, Jill Seer ... the finalists and winners of the contest Grand Prix Photo 2022.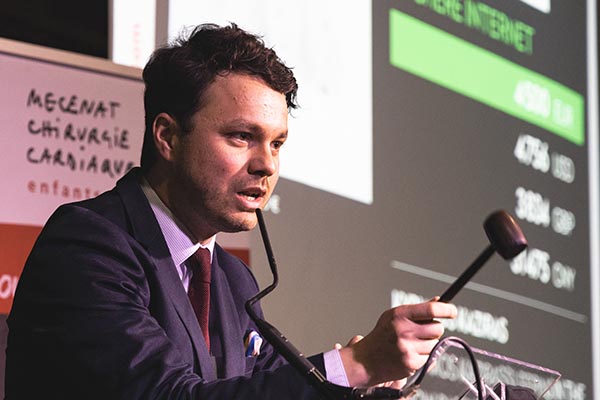 "Adjudicated !" Master Théo Lavignon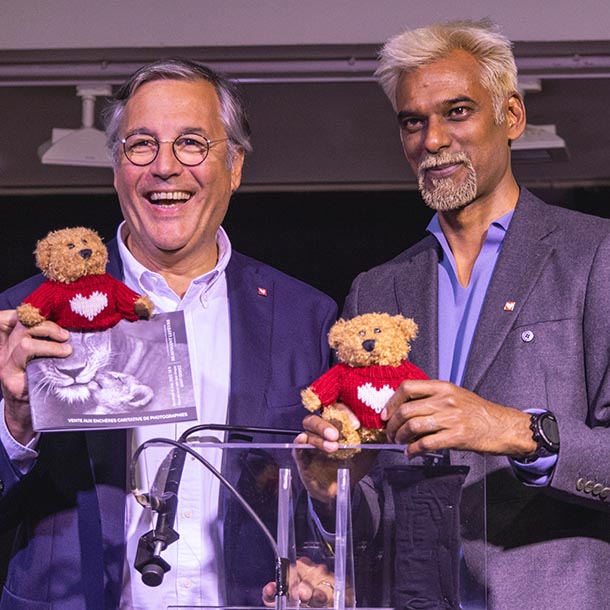 Orso Chetochine, Manager Mécénat Chirurgie Cardiaque, Satya Oblette, Ambassador Mécénat Chirurgie Cardiaque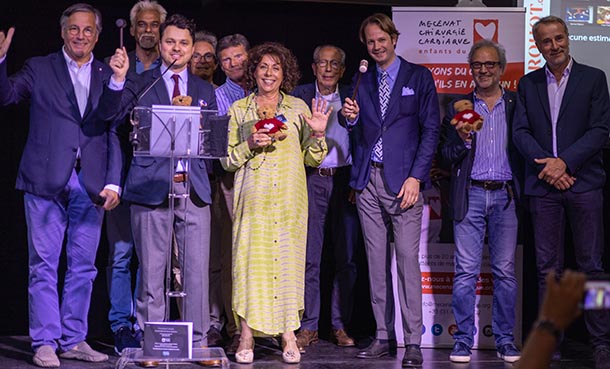 Orso Chetochine, Satya Oblette, Maître Théo Lavignon, Alban Roy, Italo Miccoli, Katherine Zammit, Philippe Deschepper, Maître Arthur de Moras, Massimo Ambrosio, Roch Lorente.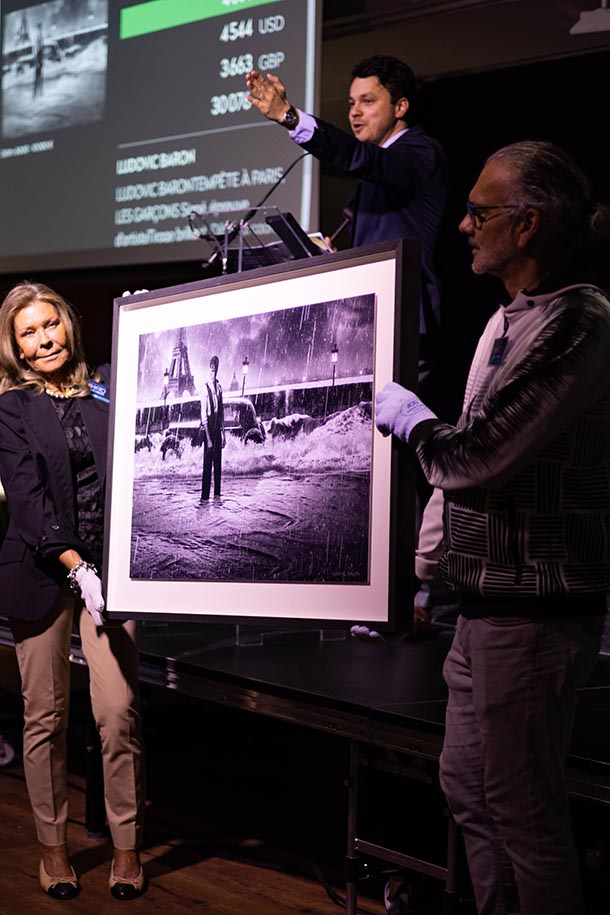 Presentation of photographie de Ludovic Baron"Tempête à Paris, les garçons"
Presentation of photography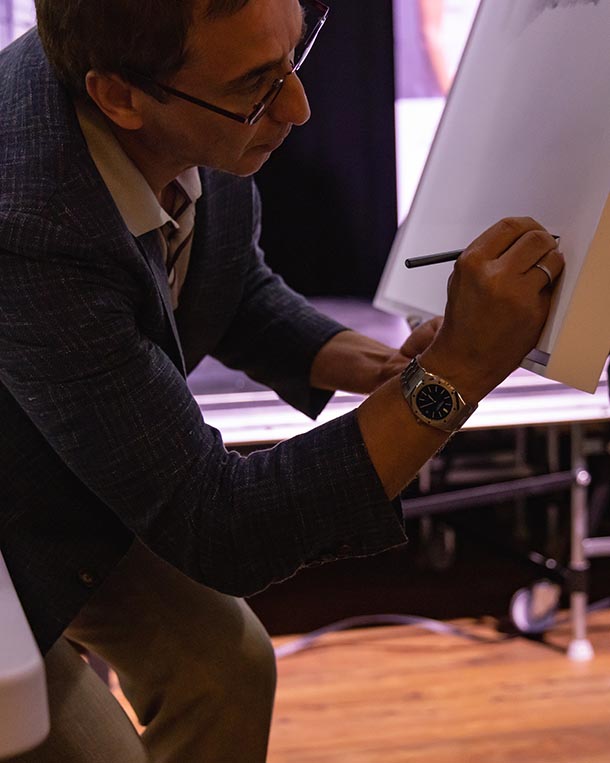 Kyriakos Kaziras, signature of the photograph " Sleeping in the snow, part I"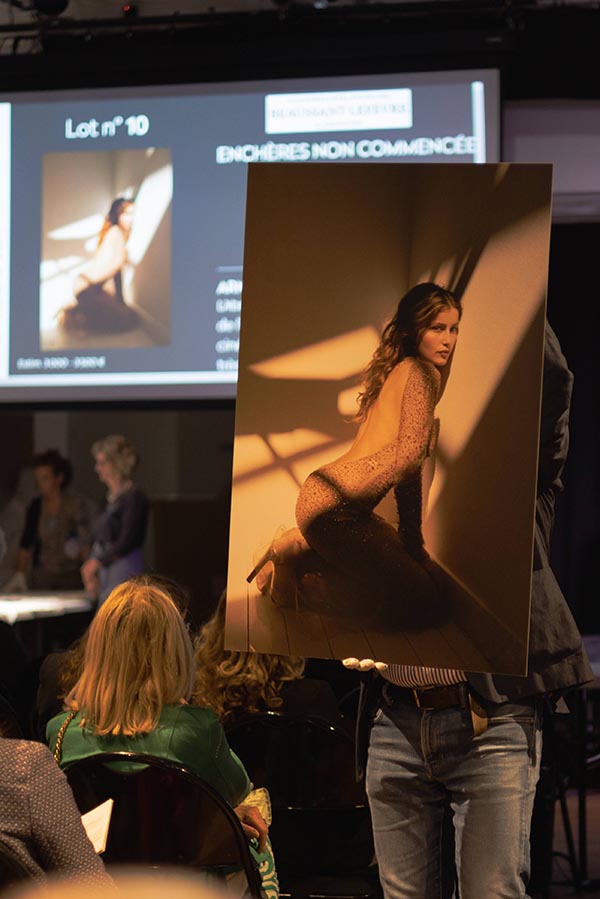 Presentation of the photograph Arnaud Baumann, "Laetitia Casta, Paris 2004"
---
The full benefits are donated to the humanitarian work "Mécénat Chirurgie Cardiaque":

During the 8 previous editions:
• € 300,000 donated to a humanitarian work,
• 81 children saved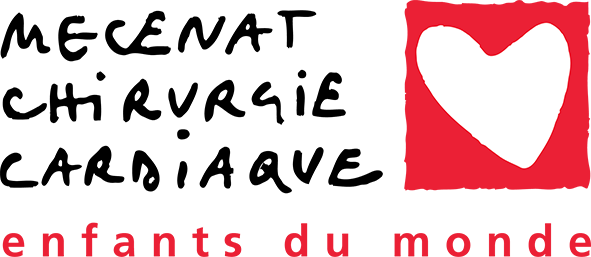 ---
Among the generous donor photographers in previous years:
Hans Silvester, Sebastião Salgado, Helmut Newton, Sabine Weiss, Yann Arthus-Bertrand, Lee Jeffries, Kyriakos Kaziras, Bernard Plossu, Peter Lippmann, Jean-Daniel Lorieux, Gilles Bensimon, Renaud Corlouër, Guillaume Plisson, Maya Baghirova, Roberto Battistini, John Bishop, Patrick Chelli, Ellen Von Unwerth, Sylvia Galmot, Jean-François Jonvelle, Uwe Ommer, Jean-Baptiste Leroux, Richard Melloul, Hervé Nabon, Philippe Robert, Roger Ballen, Gérard Schachmes, Fouad Elkoury, Julia Alethea, Lucian Bor, James Bort, Joe Bunni, Thierry Des Ouches, Karen Knorr, Eric Valli, Samuel Cueto, Guy Le Baube, Vee Speers, Roger Schall, Mireille Darc, Anna Malagrida, Pupa Neumann, Didier Bizos, Magali Devrin, Xavier Roy, Daniel Angeli, Lizzie Sadin, Joël Mons de Hase, Studio Harcourt Paris, Deidi Von Schaewen...the finalists and winners of the contest Grand Prix Photo
---
They participated in the success of the previous editions...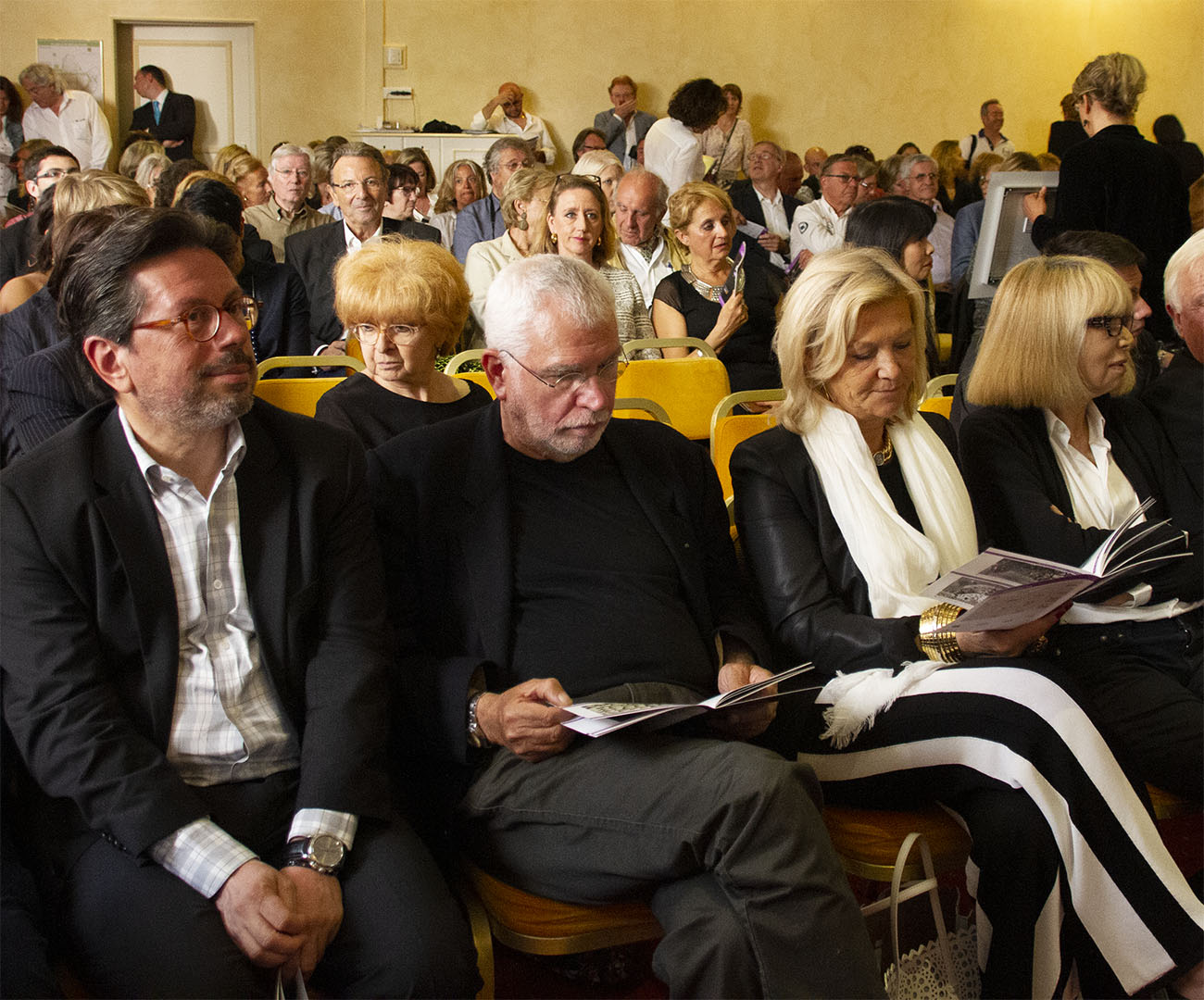 Francis Dagnan, president Studio Harcourt, Bob Swaim, Anne Méaux, Mireille Darc.
From the first edition, Mireille Darc, godmother of "La Chaine de l'Espoir" actively supported the Grand Prix Photo of
Saint-Tropez. Involved and diligent, she had participated in the competition's selection boards,and honoured us with her presence at auctions and awards ceremonies. Mireille Darc had also offered personal photographic work.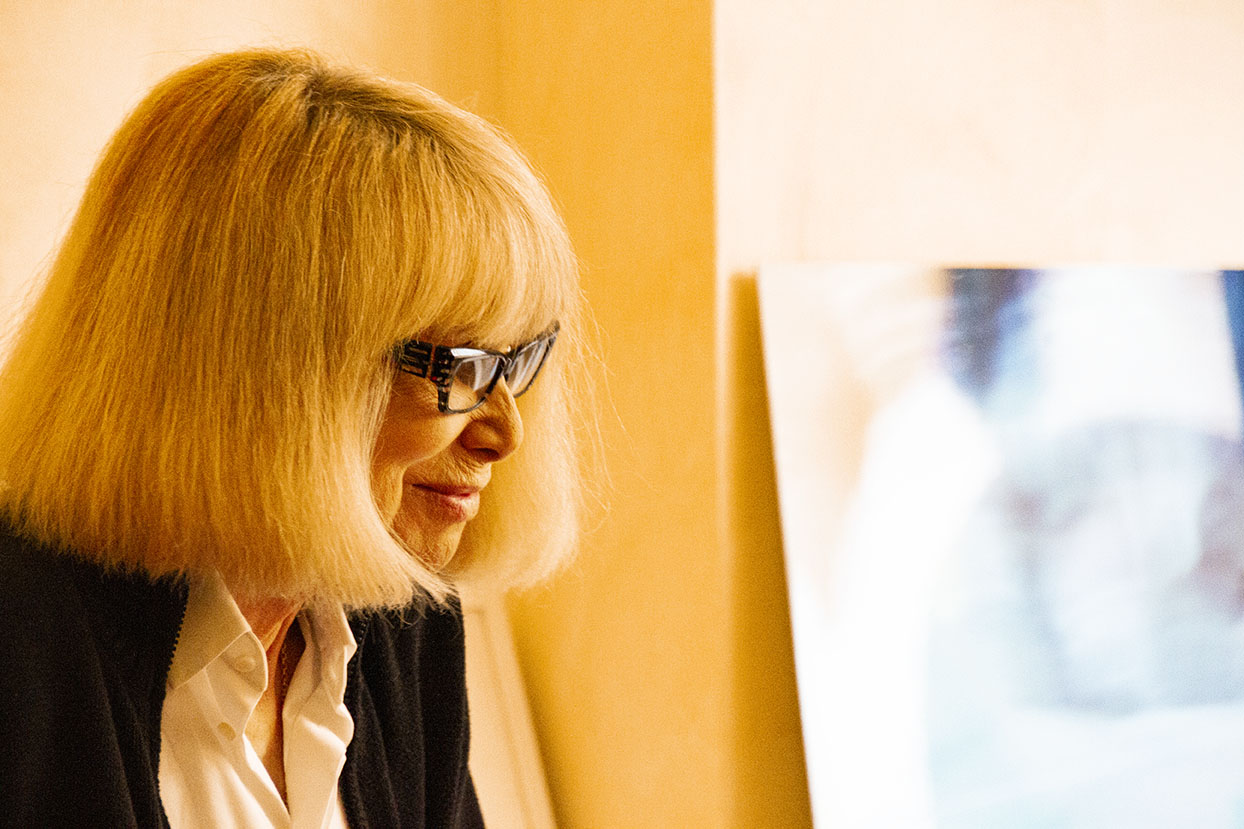 Mireille Darc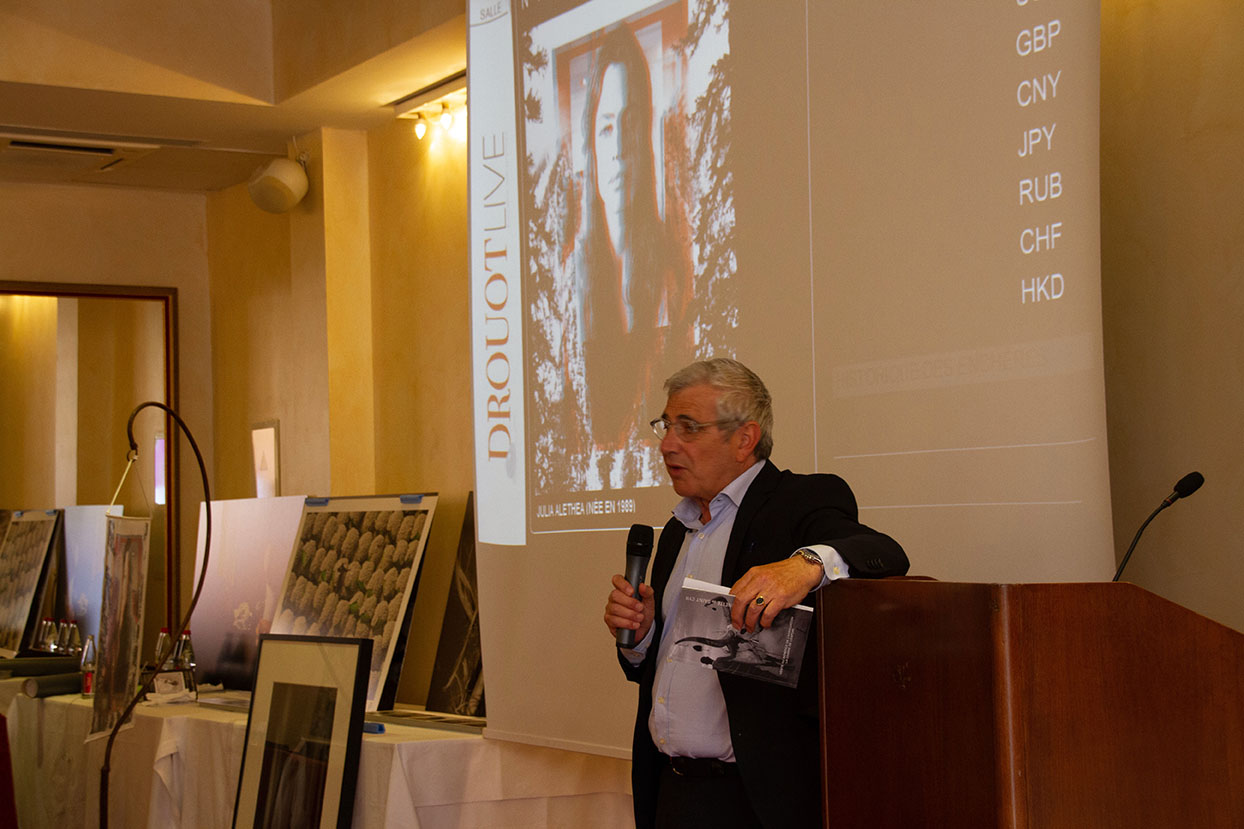 Michel Boujenah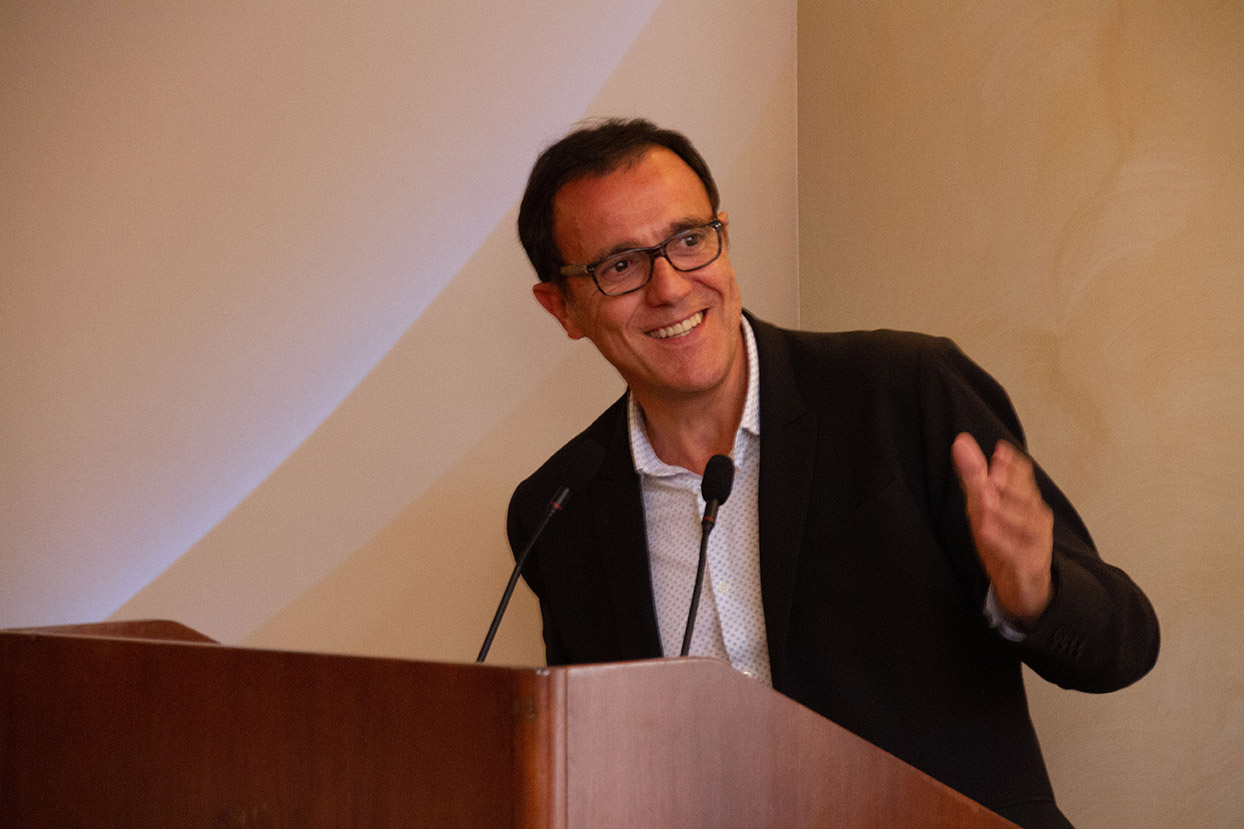 Thierry Beccaro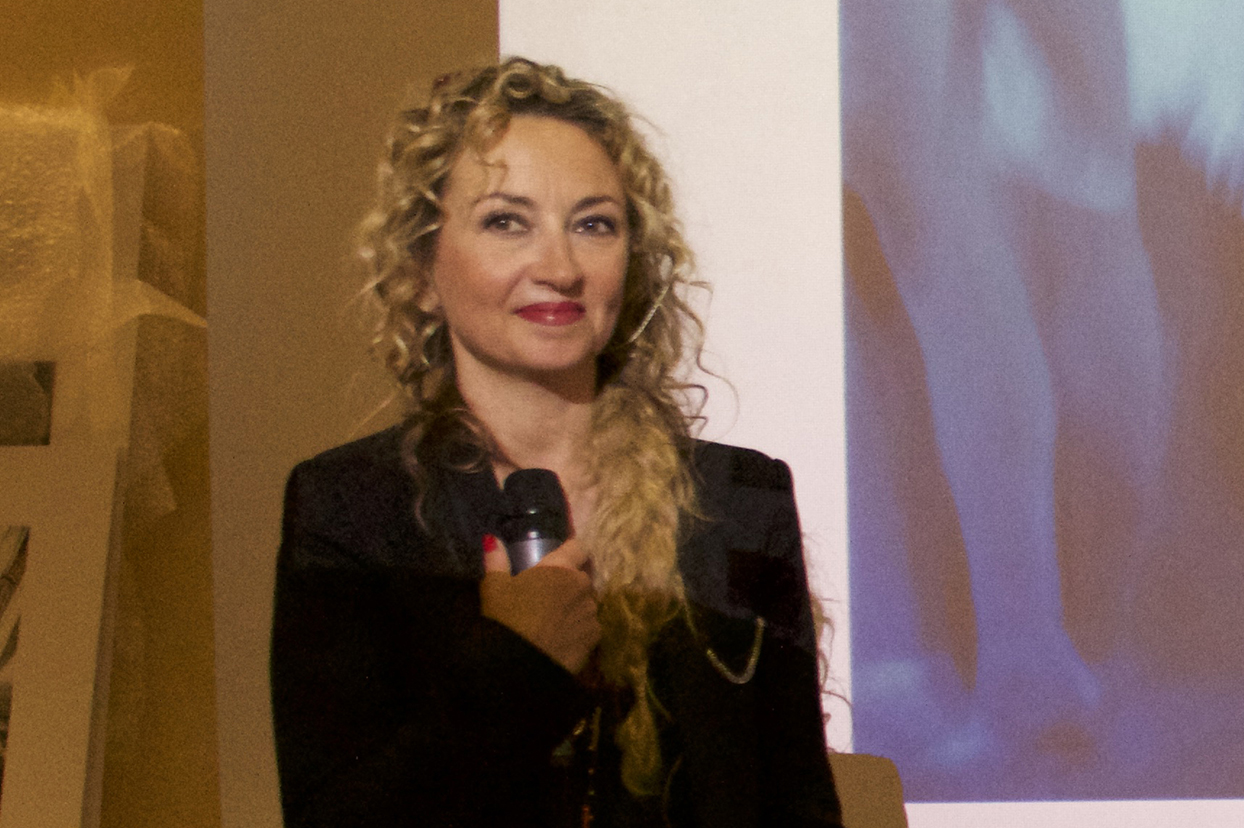 Christelle Chollet